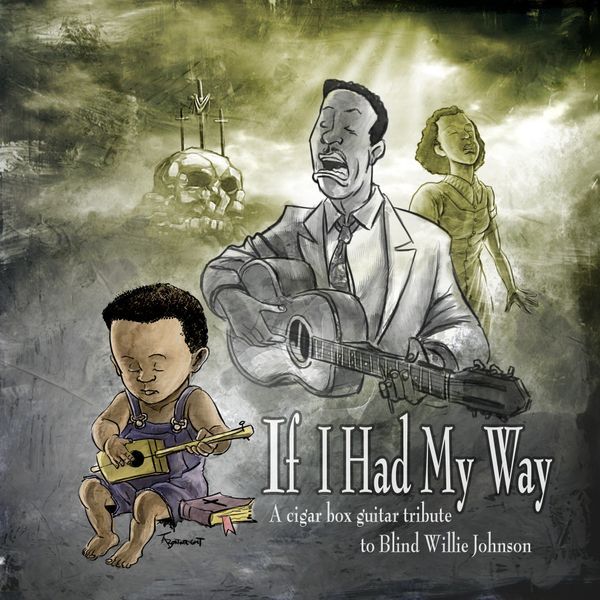 IF I HAD MY WAY:
The 10 Year Anniversary of the Cigar Box Guitar Tribute to Blind Willie Johnson
Hi all!
Ten years ago, I put out the invitation for folks to submit cover songs of Blind Willie Johnson played on cigar box guitar.  The recordings ranged from lo-fi to studio professional, with even legendary Gospel bluesman, Glenn Kaiser singing "Praise God I'm Satisfied" directly into his cell phone.  (It was Kaiser's modern method of field recording!)
This morning, I made the album available for free download (or pay what you want) over at https://shanespeal.com/music-downloads.  I also added a few bonus tracks:  three Blind Willie Johnson covers from my Jug Fusion album.  Go download the whole thing and enjoy.

I should do another project like this.
Oh... you might notice that ShaneSpeal.com looks a bit different.  I'm revamping the whole site.  It's not done yet (especially the front page), but you can poke around.  
Stay primal and scroll down.
Shane
---
New shirt of the week:  Shane Speal "Black Flag" punk shirt  just $15.95
Choose your color Gray, Dk Gray or White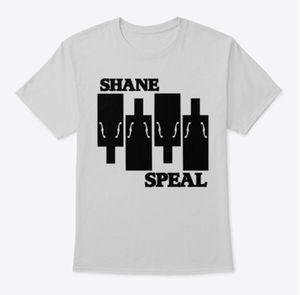 ---
Shane Speal Macanudo cigar box guitars back on sale!!!
"I fell in love with this guitar the very first time I strummed it."
Play the same Macanudo cigar box guitar that I first fell in love with back in 1996!  I'm offering a new run of cigar box guitars made to the specs of my original "Old Faithful" cigar box guitar.  
I've built these fully acoustic, exactly like I performed with from 1996-2004. No mods will be offered.   Only a limited number will be available at just $195 + shipping.  
ALLOW THREE WEEKS FOR SHIPPING. These guitars are made-to-order.