Let's get trippy!
This is probably gonna go down as one of my best slide videos ever... because it's so easy and cool!  Shane's DIY Sitar Slide Secret was just released on Youtube today and I can't wait for you to see it.  
I've been receiving your requests for more lessons and I'm prepping them for future release.  Subjects include: 
What do you do different when playing slide or fretted cigar box guitar?

Revisiting blues basics, now with split screens to show picking hand.  

Various cover tunes requested by you.
In case you missed it, I also dropped other videos this week, "Trashy" features a full live Snake Oil Band bootleg video of "Personal Jesus" featuring Ronn Benway on Washboard:
The other video deals with the problem of marring & defacing cigar box guitars as you play:
I'm happy to announce that more Bone Digger ceramic slides are being handmade this week.  Once they get thru the kiln and sent to me, they'll be listed on StubbySlide.com.  
Shirt of the Week: The Band that Started the CBG Revolution!  
We've brought back the 2004 tour shirt from my first cigar box guitar band, Jug Fusion!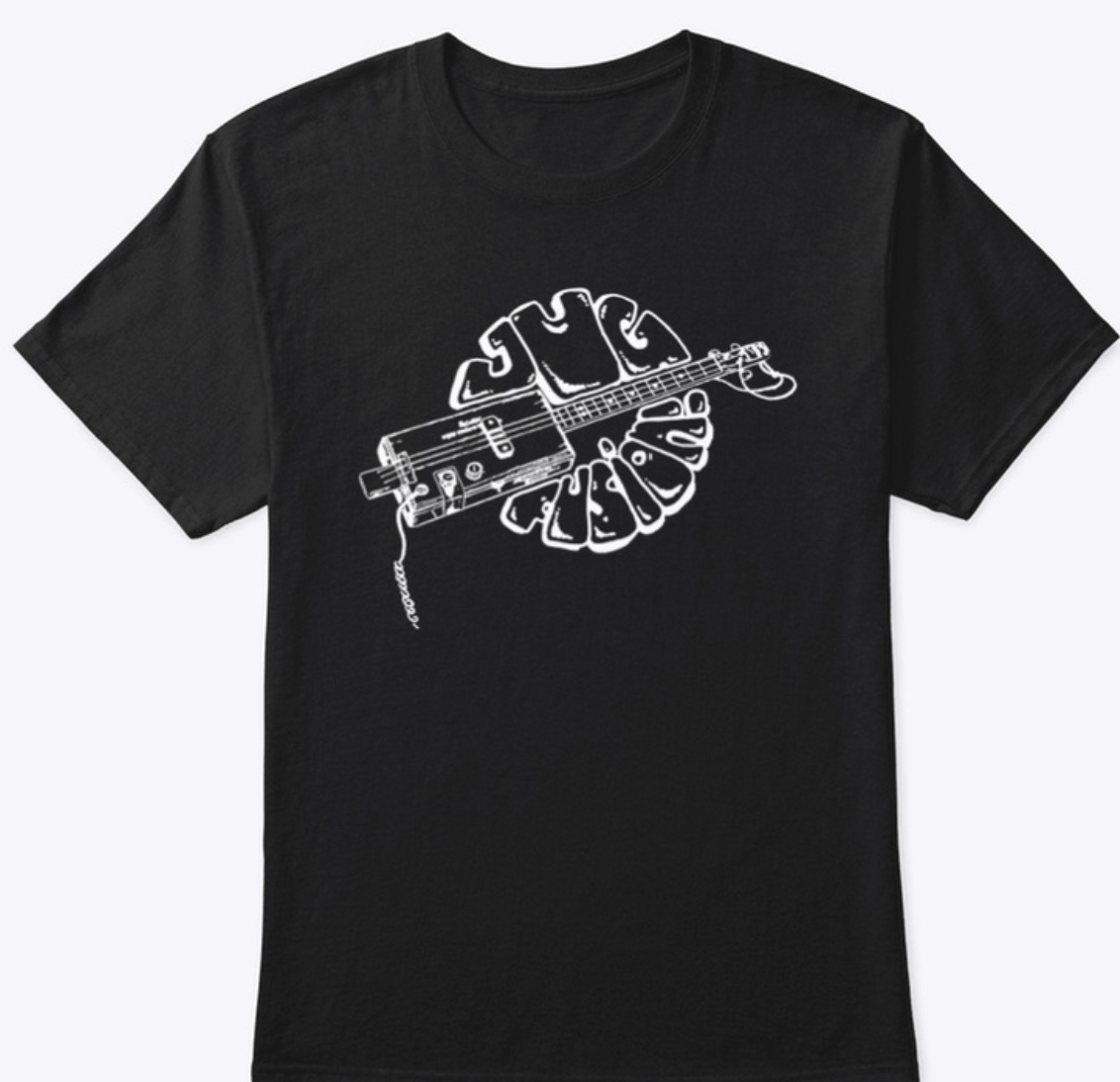 This is my original hand-drawn logo. (I had to dig through file cabinets full of band memorabilia to find it!)  The shirt is available in various colors and in both men's and women's sizes.  Just $18.95 at Primal Threads Clothing Co.
Three for immediate shipping...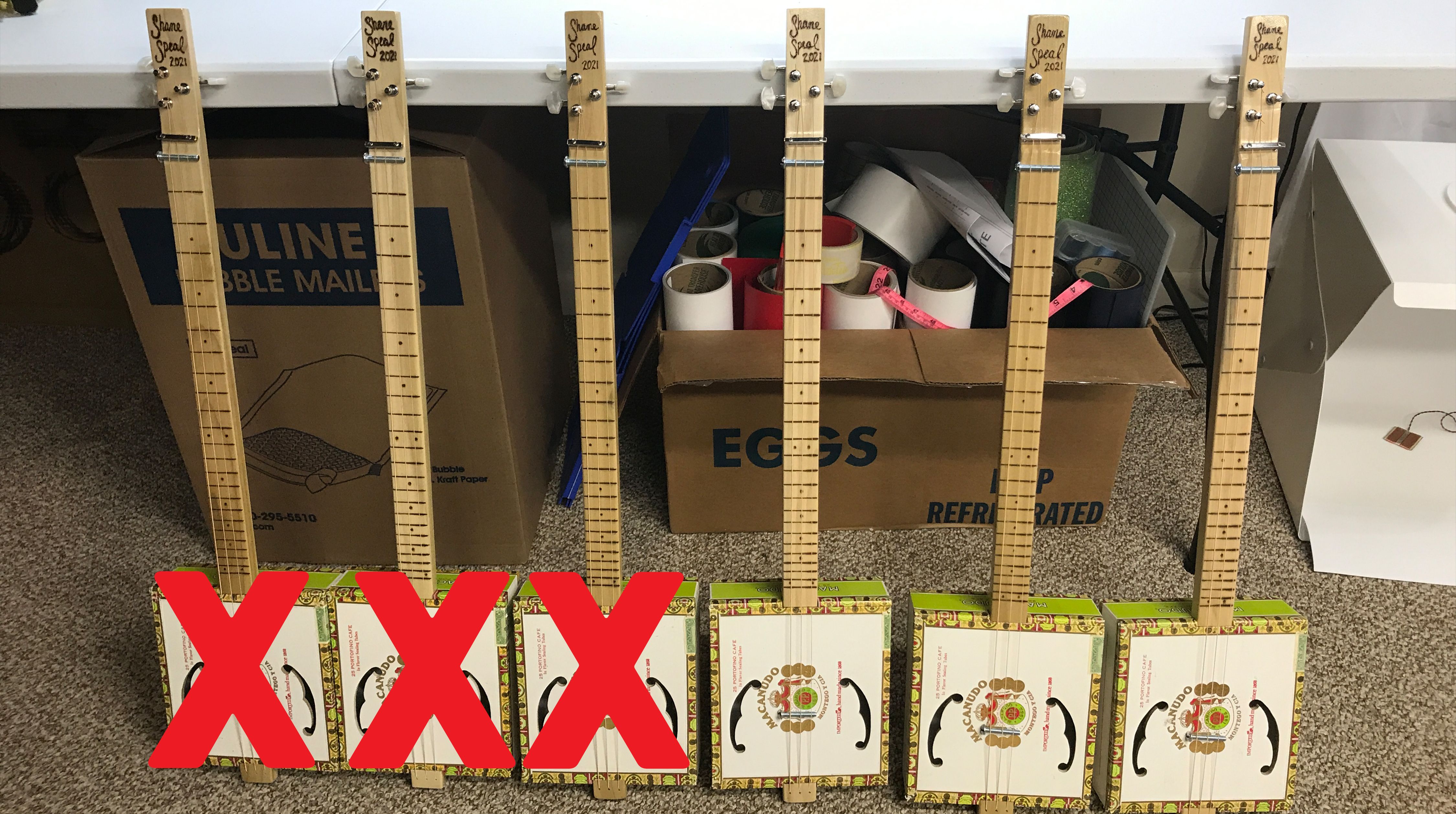 Three of these Macanudo Cigar Box Guitars have been claimed.  The other three are still available for immediate shipping (no waiting)!  Get yours at StubbySlide.com. 
In Case You Missed It... 
Here's some of the other free lessons I posted recently:
stay primal! 
Shane