Hi all!
There's a "new improved" video up, "Boo-Gah-Dee-Ah."  I'm starting to go through the hundreds of lessons I've posted on YouTube over the last decade and update some of the videos.  In this one, I explore a really cool 6-string tuning that can be used for cigar box guitar.  Watch it here.
Dis guy... dis guy right here:
The handsome feller above is my good friend, David Sutton.  In addition to sharing the stage with me in New Orleans, he's also the author of the book, Obsessed with Cigar Box Guitars.  I asked him to autograph several cases for StubbySlide.com and we've just put them on sale today.  The first 20 sold will have a special surprise tucked inside from Sutton, including a cigar box guitar bookmark, postcards and more.  Get your copy here...
Quick update:  Bone Digger ceramic guitar slides are back.  These are hand-crafted from three colors of clays by Doc at Rocky Mountain Slide Co.  I just got a couple dozen in.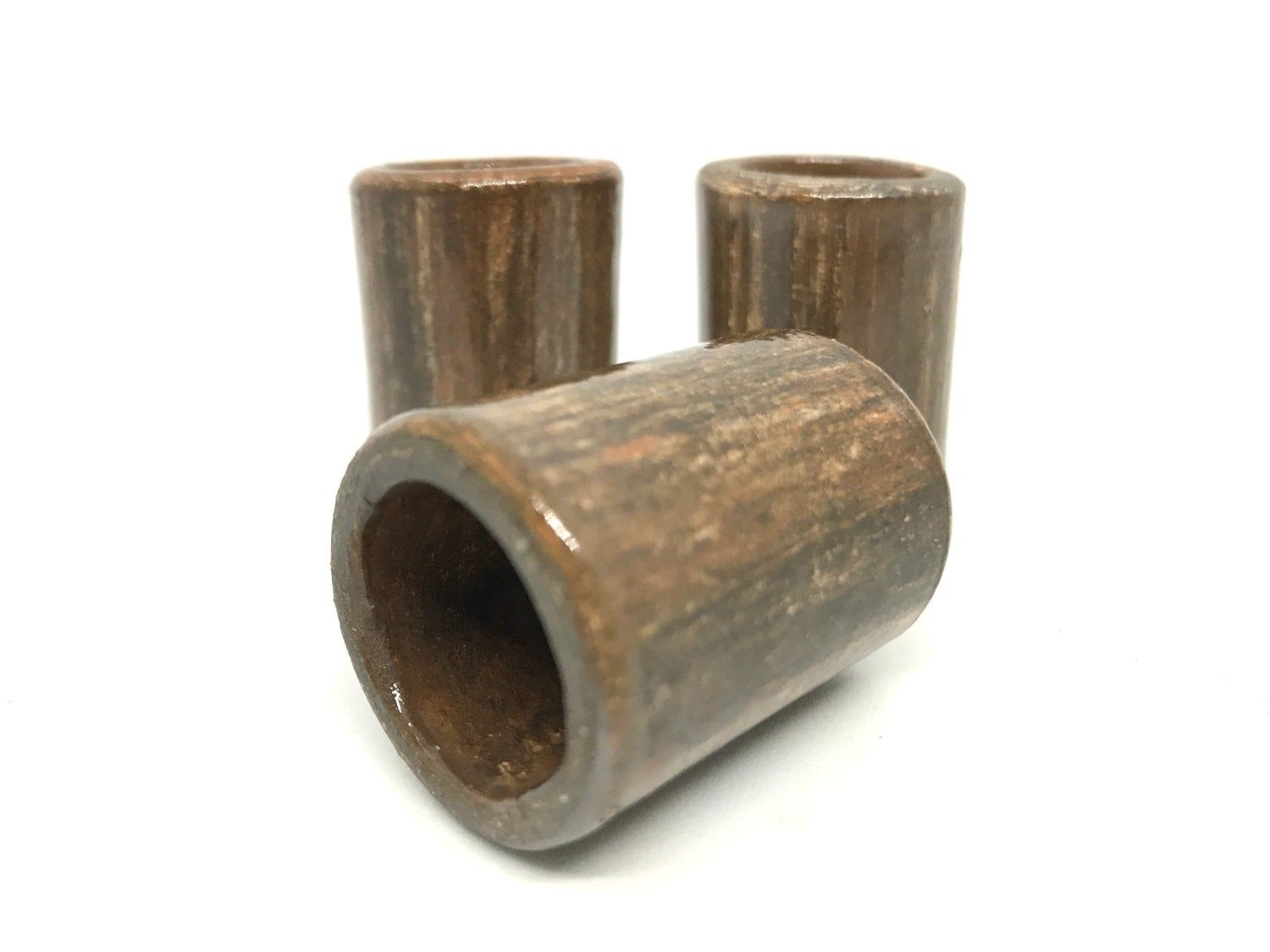 This week's latest cigar box guitar shirt is an updated version of the King of the Cigar Box Guitar design by political cartoonist (and cigar box guitarist,) Knotlenny:
Don't forget to use the coupon code GIMME10 at Primal Threads to save 10% off your entire order.  
stay primal! 
Shane